Modern companies sometimes need a helping hand to manage their internal processes, especially those of a technological nature, even though they would like to do everything on their own. This is where outsourcing comes into play, a term used to identify different agencies that provide technical assistance services to companies.
Software outsourcing is becoming more and more common in the technology industry, as it allows for speeding up software development, and getting quality developers and engineers, no matter where they are in the world. It is an external, temporary work modality, with resources that enter the project to fulfill a certain function. And the company simply pays for the working hours, without acquiring other administrative commitments.
One of the main reasons why companies resort to outsourcing services is to reduce costs, since, by having the services of a third party, there is no need to hire an entire in-house team, which can mean a large increase. in annual salary and payroll expenses.
What tasks can you delegate to an outsourcing team?
Among the most popular tasks to delegate to an outsourcing team are:
Administrative work
Marketing activities
Human resources activities
Manufacturing and sourcing
Customer service operations
Development of mobile applications for iOS and Android platforms.
Web development services using languages ​​such as PHP.
The 8 best outsourcing agencies of 2022
One of the leading agencies in outsourcing of technological services and web development, development of mobile applications and software. They work with companies within the Fortune 500 and have received renowned awards such as Clutch.
Services they offer: mobile application development, web development, UI/UX design, DevOps service.
Based in India, it is one of the most popular outsourcing companies, offering IT consultancy and other services. He has clients from various industries and has worked with renowned companies such as Airbus, Telenor, and Swiss Pharmaceutical.
Services offered: Outsourcing services, Artificial intelligence, Cloud and infrastructure, Customer service management, Supply chain planning and Digital advertising.
Like those mentioned above, TrinityWired is one of the top outsourcing companies in the market today, working with the banking, finance, healthcare, retail, marketing, advertising, telecommunications, education, logistics, and oil and gas industries.
Among its most important services are: Mobile application development, web development, design, IoT solutions, DevOps services, artificial intelligence and machine learning, and quality assurance and testing.
Located in the United States, Triniter has stood out for offering outsourcing services to small and medium-sized companies, maintaining a retention rate of more than 98%, this being a sign of its quality and effectiveness. It works especially with the banking, retail, health and insurance industries.
It offers the services of customer service, administrative support, and AI and Automation services.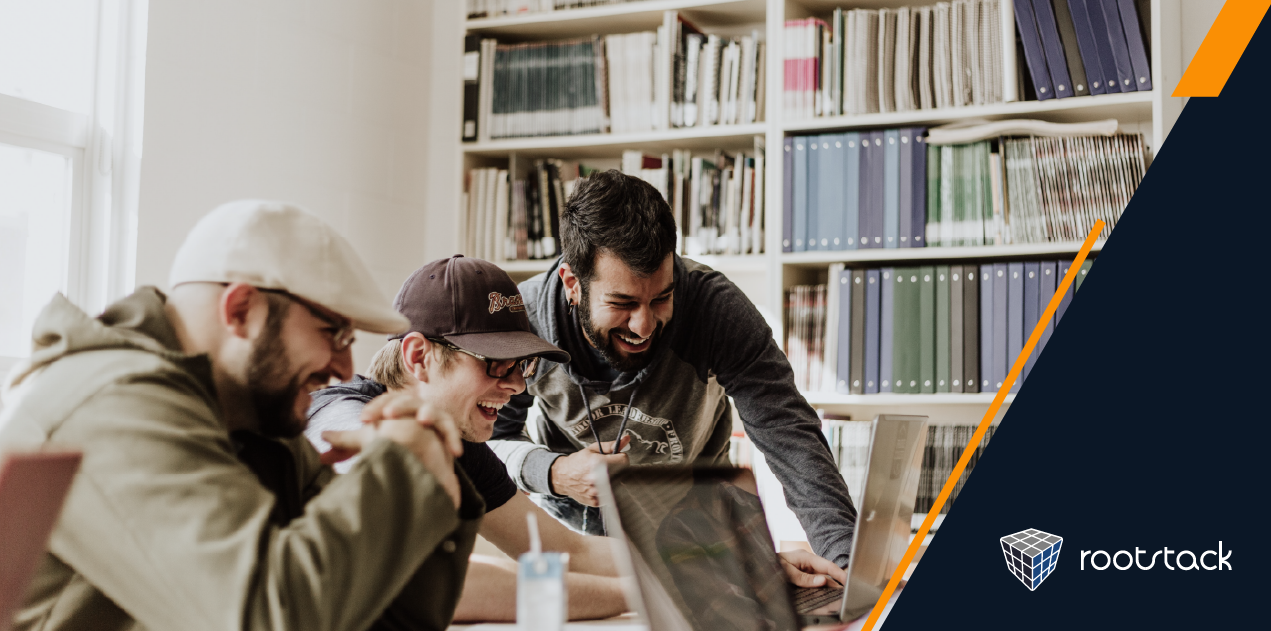 Headquartered in the United States, it is an outsourcing company with a presence in the Philippines, India, Ukraine, South Africa, and Argentina. In addition to offering outsourcing support, 1840 & Company is known for its IT Staff Augmentation service. He has worked with important clients, among which Groupon stands out. INstacart, HomeLight, and LearnZillion.
It offers Artificial intelligence, customer service, technical support, business/sales development, administrative support, software and IT development, digital advertising, and recruitment process outsourcing.
HCL Technologies Limited is a subsidiary of HCL Enterprises that specializes in information technology and consulting services. They work with multiple industries, such as healthcare, utilities, and life sciences.
Services offered: content production, sourcing, order management, and cloud infrastructure and automation.
Once again an agency based in India enters the top of the best of 2022. This outsourcing company has offices in the United States, Canada, Australia, and the United Kingdom, and offers custom software development services.
In addition to web development, TavtaSoft offers Mobile Application Development, SharePoint Development, and Testing and QA.
With more than 10 years of foundation and over 200 clients internationally. Rootstack is a software agency based in Panama, Medellín, and Austin that offers modern and effective outsourcing services.
Among its outstanding services is IT Staff Augmentation, managed teams, and a Project-Based Model.
We recommend you on video