If you want your traditional business to have a greater reach, a strategy that can work is the creation of e-commerce. By bringing your products or services together and promoting them through an online store, you will not only reach your local customers and prospects, but any part of the world will be able to access what you are offering.
Of course, for your online business to be successful, you must have a powerful e-commerce platform that responds to your needs. And in this, it is key to have experienced e-commerce developers.
In general, any e-commerce developer must be up-to-date on the most recent technologies in this area to create robust and competitive websites with those on the market.
In addition, it is very interesting if, in addition, the e-commerce developer has knowledge of APIs, cloud services and popular frameworks, they pointed out in an article on the Fabric.inc portal.
An e-commerce developer must have these skills
As e-commerce developers deal with so many aspects at the same time, the profile of these professionals is usually well defined and complex. They are present from the creation of the e-commerce website, to the development, implementation and maintenance, also in optimization tasks.
That is why we will talk about the essential skills that an e-commerce developer must have to carry out your project successfully:
Knowledge of web page design
This implies knowing how to structure all the content of the website so that it is an easy-to-use and functional platform for the users who are going to interact. You should also have knowledge of different payment gateways, they explained in a Bluecart article.
SEO knowledge
There is content SEO handled by copywriters, which is very important when positioning any website, but there is also technical SEO, which e-commerce developers should know about.
"Once a website is created, it must be able to rank in search engines if it is going to attract customers. An eCommerce developer needs to understand how SEO works and some of the best practices to get the site ranked. This includes technical SEO and off-page SEO techniques", they detailed in the same article.
Knowledge in user experience
It is clear that the development of an e-commerce does not only depend on the technological tools that the software developer handles. It is also important that you know the basic elements to create an optimal user experience. Knowledge of UX design is of great value in an e-commerce developer profile, as this will generate more traffic and user loyalty.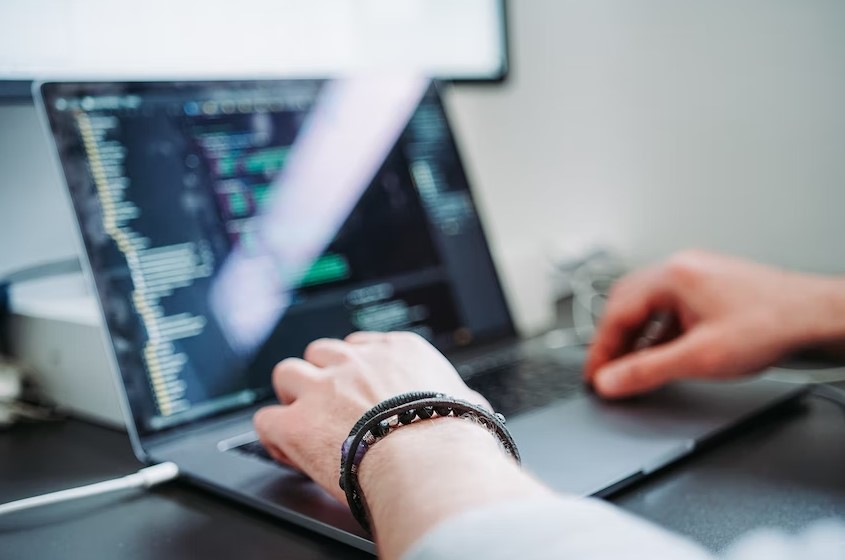 Analysis of data
This point is partially linked to the previous topic since, once the e-commerce website is online, its performance must be monitored and data analysis is very useful in this regard.
In the IceCube Digital portal, they comment that it is opportune to analyze data on which pages are being seen more within the e-commerce website, where the cursor is being placed more, which is the best-selling product or which is the category that generates the least sales. Likewise, the loading time of the page should be reviewed, what is the time spent on the page and if there is any kind of loading error, since all this influences the end user's experience.
Most requested technical skills in an e-commerce developer
The above points are general requirements that an e-commerce developer should have in their profile, but if we talk about the technical aspect, there are other requirements that must be met to have the position.
Experience in .NET development
Expert level knowledge of C#, ASP.NET, HTML, Javascript, Visual Studio
Using Chrome Developer Tools
Management of Unit Testing frameworks such as MSTest
Knowledge of cloud first architectures such as AWS, Azure and GCP
Experience in SQLServer, NoSQL databases
"Companies are also looking for developers with experience optimizing site performance. This is especially important as organizations try to make their sites faster and prevent customers from leaving due to slow page load speeds",  they delimited in an article on the Fabric.inc portal.
These are the skills that you should look for in the e-commerce developers that you are going to hire. Do you need advice or that we recommend profiles for your project? At Rootstack, we have +10 years of experience supporting companies in their digital transformation, contact us!
We recommend you on video